Commercial Hot Pressure Washing
Why would you need cold water (that can only move oil around) when you can go for a hot water pressure washer to clean the surface smeared with oil, grease or grime?
Our commercial hot pressure washing services are specifically designed to blast away the rigid stain, grime, and grease. The hot pressure washers are heated with natural gas and fuel oil.
Benefits of Commercial Hot Water Pressure Washers
When your business demands more cleaning power for tough graffiti and stripping paint, you should never settle for anything less than the best. Commercial hot water pressure washers from Hot Pressure Washing Services are robust enough to handle the tough cleaning jobs.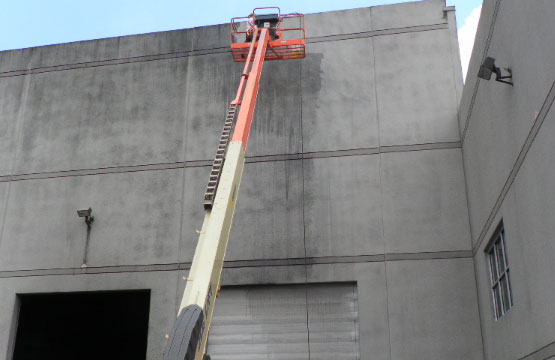 If you are new to the commercial industry, let the experts decide the best for you. You don't have to scrub when the professionals are ready to take a plunge and suggest the most suitable hot water power washer. Our industrial hot water pressure washers boast powerful pumps, tough hoses, and sturdy engines to handle hot water. The washers utilize gas or electricity to power a motor to boost water pressure to strip away paint, dirt, etc.
We're agile and able.
These machines are heavy duty and take pride in their ability to heat water in seconds. Boasting great flow rates, our hot washer pressure washers unmatched when it comes to reliability, quality and price. Book our commercial hot pressure washing in the following areas – Seaside, Monterey, Morgan Hill, San Jose, Aptos, and Gilroy.